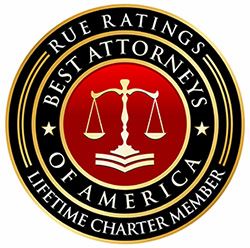 Our firm, Politis & Matovina, P.A., is excited to announce our very own Attorney Michael J. Politis has been selected as a member of the Best Attorneys of America, a prestigious ranking organization. This incredible accomplishment is an accurate representation of Attorney Politis' impressive legal career, as well as his genuine commitment to his clients, colleagues, and community. Selection to the Best Attorneys of America offers prime networking opportunities, national recognition, and allows potential clients an insight into some of the top attorneys the nation has to offer.
Members are selected through an exclusive invitation, given to those who display a prominent level of achievement, as well as a highly-esteemed professional reputation. Candidates may also be nominated, though only those who are worthy of recognition thanks to their outstanding achievements earn their spot in the Best Attorneys of America.
Our trusted legal team at Politis & Matovina, P.A. is honored to work alongside such a highly-respected and trusted Daytona Beach personal injury attorney such as Attorney Politis, and we look forward to his many successes for years to come.
Contact Our Experienced & Skilled Daytona Beach Personal Injury Lawyers Today
If you or a loved one has been injured due to the negligence or misconduct of another, it is vital you enlist in the help of a Daytona Beach personal injury attorney as soon as possible. At Politis & Matovina, P.A., our legal team is tireless in our pursuit of justice on behalf of our clients. Whether you are seeking compensation for your medical bills, emotional distress, or loss of work and wages, we are willing to go the distance for you.
Interested in speaking to a member of our firm? Don't hesitate to contact us by calling (386) 333-6613.