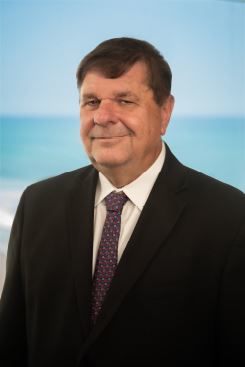 Francis J. Carroll, Jr.
Attorney
For decades, Attorney Francis J. Carroll, Jr. has focused on personal injury cases. He brings his extensive experience to Politis & Matovina, P.A. in Daytona Beach, Florida, where he helps the firm with complex and high-stakes cases and lawsuits.
Attorney Carroll completed his J.D. at Nova University College of Law in 1982. He began his legal career as a Judicial Research Assistant to the Honorable Winifred J. Sharpe of the Fifth District Court of Appeals in Daytona Beach. He would go on to work as an associate attorney and partner for several law firms, sometimes working as a defense attorney. He also acted as the Associate County Attorney for Volusia County. In these roles, he learned invaluable insight into how the defense approaches different arguments and uses various tactics. Today, he uses that knowledge to the advantage of personal injury plaintiffs.
Born in Connecticut, Attorney Francis Carroll can practice both in that state and in Florida. He is admitted to the Northern, Middle, and Southern U.S. District Courts in Florida, the Eleventh Circuit Court of Appeals, the Sixth Circuit Court of Appeals, and the United States Supreme Court. He holds several memberships in professional associations, too, including the Community Legal Services of Mid Florida and the Volusia County Bar Association.