Motorcycle Accident Attorney in Daytona Beach
$200 Million Recovered in Verdicts & Settlements
Taking to the open road on a motorcycle offers a sense of freedom and enjoyment that few other experiences can match. Unfortunately, motorcycles also come with an inherent risk, and many riders are the unfortunate victims of accidents caused by careless or negligent drivers who fail to give riders the right of way they deserve. Even more unfortunate than the number of motorcycle accidents that occur every year are the often devastating results of those accidents, including life-altering injuries and even death.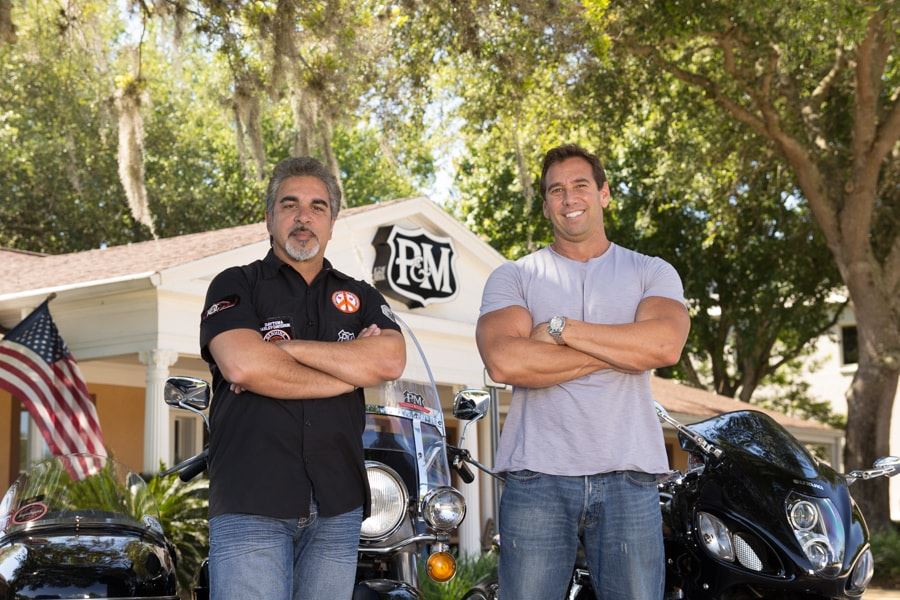 (Attorneys Michael Politis & Mark Matovina)
Politis & Matovina, P.A. understands the passion motorcyclists hold for the open road. As passionate riders ourselves, we understand the draw of riding through Central Florida and enjoying the scenery. Our firm also understands the unique challenges associated with motorcycle accident injury claims, and believe that no victim of a motorcycle accident should ever face the legal aspects of their injuries alone.
Call (386) 333-6613 anytime, 24/7 for more information about your legal options.
Compensation in a Motorcycle Accident Case
Throughout our years in practice, our Florida motorcycle accident lawyers have successfully assisted countless victims and family members of victims in recovering compensation for their losses. Through aggressive settlement negotiation or successful court representation, we have helped these families obtain financial payment for their many losses.
You may be eligible for compensation such as the following:
Property Damage / Loss of Use
Medical bills
Lost wages
Pain and suffering
Continued care
While no amount of money can ever replace a loved one, we have helped families who have lost a member gain justice for their losses. Wrongful death clients are eligible to seek the compensation they deserve to start the process of helping their family grieve and move toward the future.
Speak with a Daytona Beach Motorcycle Accident Attorney Today!
Our Daytona Beach motorcycle accident attorneys are backed by decades of combined experience. We understand how serious motorcycle accidents can be, and work diligently to provide the personalized representation and aggressive guidance you need to pursue compensation for your losses as quickly and painlessly as possible.
If you or a loved one has been injured in a motorcycle accident, it is important to understand your rights and to speak to an attorney regarding your options for pursuing compensation for your losses. Discuss your case with one of our lawyers in a free case evaluation. Our staff offers representation in several languages. To further reduce your stress during your legal proceedings, we provide representation solely on a contingent fee basis, meaning that you are responsible for no legal fees unless we help you recover compensation for your losses.
Related Reading