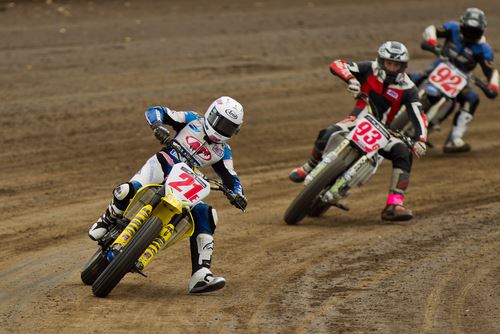 Politis & Matovina, P.A. is pleased to announce that we are a main sponsor of this year's American Flat Track Motorcycle Races as it makes its return to Daytona Beach. This year's Flat Track series will begin with the Daytona TT (Tourist Trophy) on Thursday March 16th at Daytona International Speedway. The Daytona TT will feature top names in dirt track motorcycle racing as they compete in the World Center of Racing's famous tri-oval. Races will include both American Flat Track Singles and Twins.
You can learn more about the event here.
The Daytona Bike Week, which begins Friday March 10th and continues through Sunday March 19th, is one of the world's largest organized motorcycle events. This year marks the 76th anniversary of Bike Week, which draws thousands of motorcyclists and tourists from across the country.
As more motorcycle riders flock to our city and the surrounding areas, Politis & Matovina, P.A. would like to remind everyone about the importance of sharing our roads and making safety a priority. Officials have reported that this year's event will draw in excess of 500,000 riders throughout the 10 day festival, which means many local roads and highways will be congested and possibly shut down due to road closures.
As a firm that proudly supports our local communities and local motorcycle riders, we believe it is important for all motorists to remember that vigilance behind the wheel is key to reducing risks of preventable motorcycle accidents and injuries. Remember to always check your mirrors and blind spots before switching lanes, entering an intersection, or making turns. It is also important to allow enough space between vehicles and riders when passing. Motorcycle riders too can also play a part in ensuring safety on the road by making the effort to share roads with passenger vehicles, riding sober, and obeying traffic laws.
Politis & Matovina, P.A. is pleased to present the Daytona TT and to play a part in supporting Daytona Bike Week. In addition to showing our support for the motorcycle community, our Daytona Beach personal injury attorneys have represented many injured riders and their families after they suffered losses due to preventable motorcycle accidents. If you or someone you know has been injured in a motorcycle collision, our team is available to review your case and discuss how we can help. Contact us for a free consultation.