Who's at Fault?
Representation from Politis & Matovina, P.A.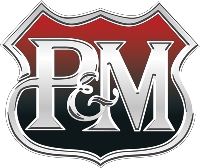 Determining who is responsible for causing an accident is one of the most important steps in pursuing compensation for a victim's losses. Unfortunately, proving fault can also be one of the most difficult aspects of a personal injury case and can involve lengthy investigations.
At Politis & Matovina, P.A., we are well versed in the accident investigation process. With decades of collective personal injury experience, our Daytona Beach motorcycle accident attorneys have the insight needed to help victims understand the crash investigation process, and their options for pursuing compensation for losses sustained in an accident caused by another driver.
Since 1993, we've won more than $200 million on behalf of our clients. Call us today for a free case evaluation at (386) 333-6613! Multilingual services available.
Finding Fault – More Difficult Than Many Believe
Our staff has worked countless motorcycle accident cases in which causation was under question, and has successfully recovered compensation for our clients under even the most challenging circumstances. While responsibility is sometimes difficult to place, some factors can help prove negligence of another party.
Another party may be negligent if these factors were involved:
Excessive speed
Impaired driving
Cell phone use or other distractions that lead to inattentive driving
Running a red light
Misjudging distance between cars
Rear-ending other vehicles
Unfortunately, in cases where fault is in question, insurance companies turn to their defense attorneys in an effort to avoid a payout.